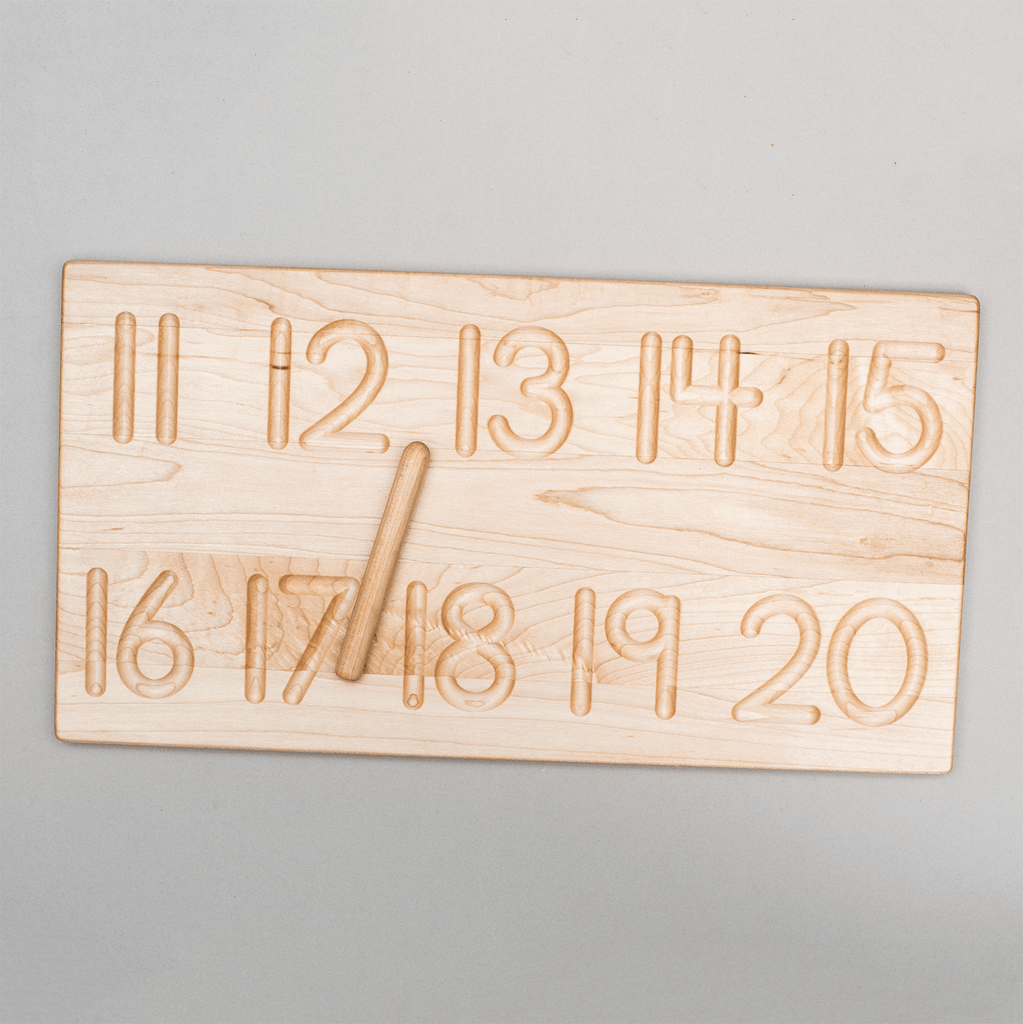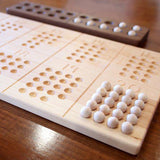 11-20 Wooden Number Tracing Board (with wooden balls)
£40.00 GBP £55.00 GBP
This beautiful wooden number tracing board offers your child wonderful learning opportunities. The engraved maple wood has gently curved grooves, providing a form to trace with either your finger or the included tracing stick.
This board is reversible, with one side featuring numbers from 11-20 and the other side numbers and counting with the use of the included wooden balls.
The number side of the board has large numbers and grooves that you can trace to feel the motion of writing each number with the tracing stick provided. You can also enjoy doing crayon rubbings of the numbers or filling their grooves with the balls from the counting side.
The counting side can be filled with the wooden balls or other items of your choice such as stones, lentils, leaves or anything your imagination desires.
Each board comes with a wooden tracing stick and 160 raw wooden balls to fill the circle grooves on the counting side of the board. Other accessories in the photographs are not included.
Board measures approximately 41 cm x 22 cm, this is a solid board which doubles are shelf decor too!
Safety
Age 3+. This product contains small balls which may pose a choking hazard.
Brand: Treasures from Jennifer, Made in the USA.
Related products